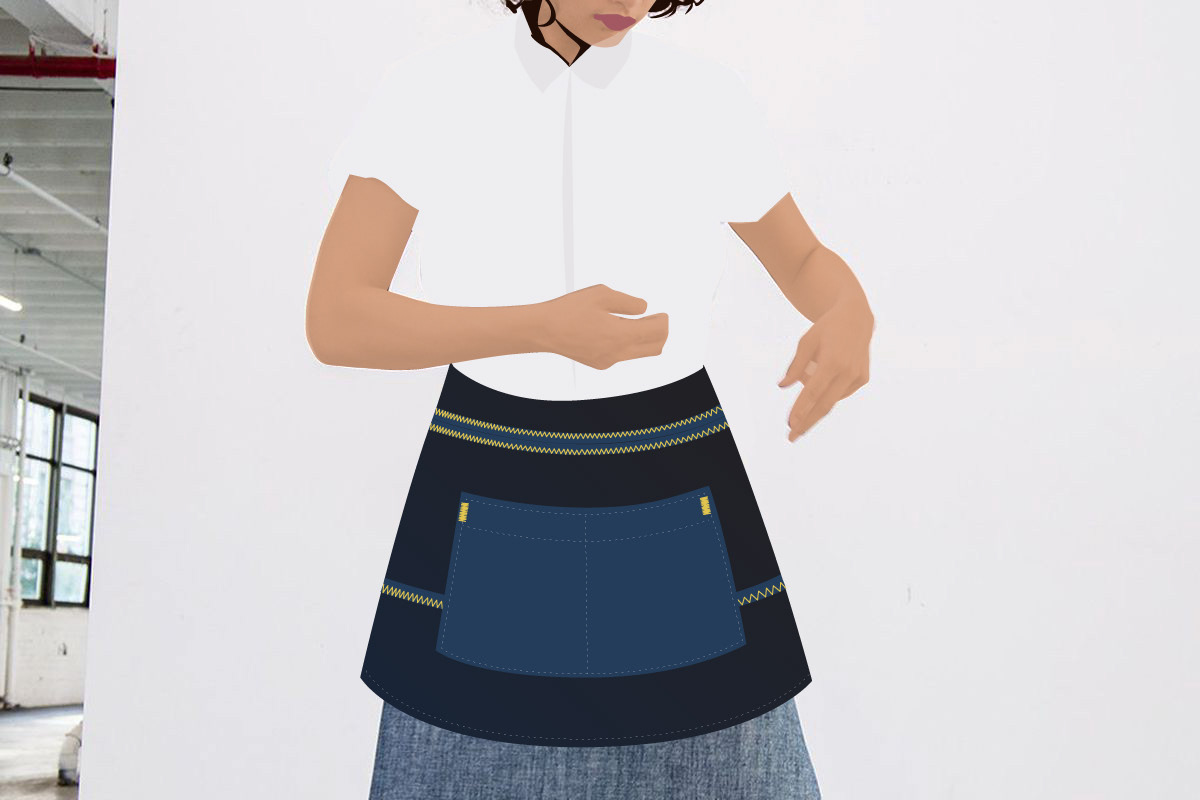 There is a growing community of makers world wide, most of them belong to various upcycle makers groups on Facebook, with all sharing a similar vision of reducing textile waste and not consuming new materials. Members ranging from expert to novice as they are constantly seeking new ideas to upcycle existing items to make into something useful.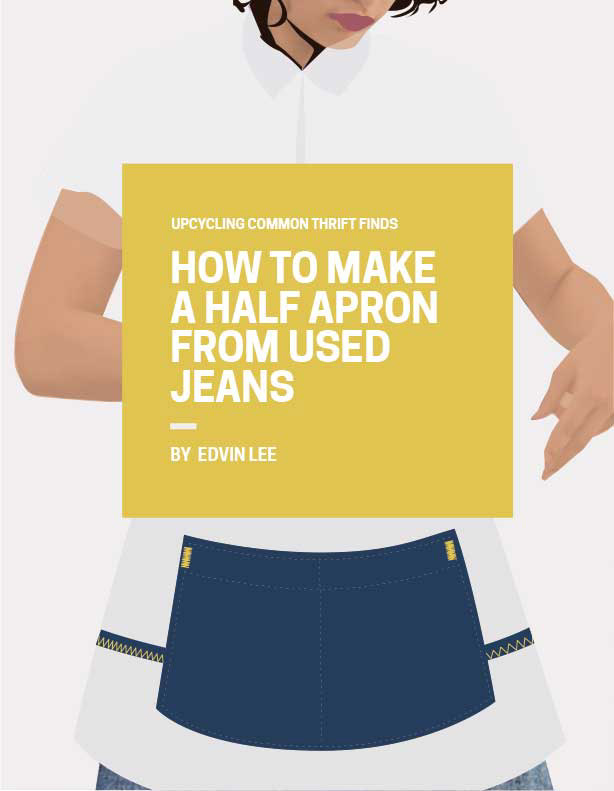 Makers can take a pair of jeans they own or find a used pair at the thrift store, the instructions provide information on where to find cheap jeans, where they can into something they can use daily while reducing the need to buy new materials. Upcycling is not perfect as there will be some waste materials left. The instructions provides places to donate where the fabric scraps are turned into home insulation.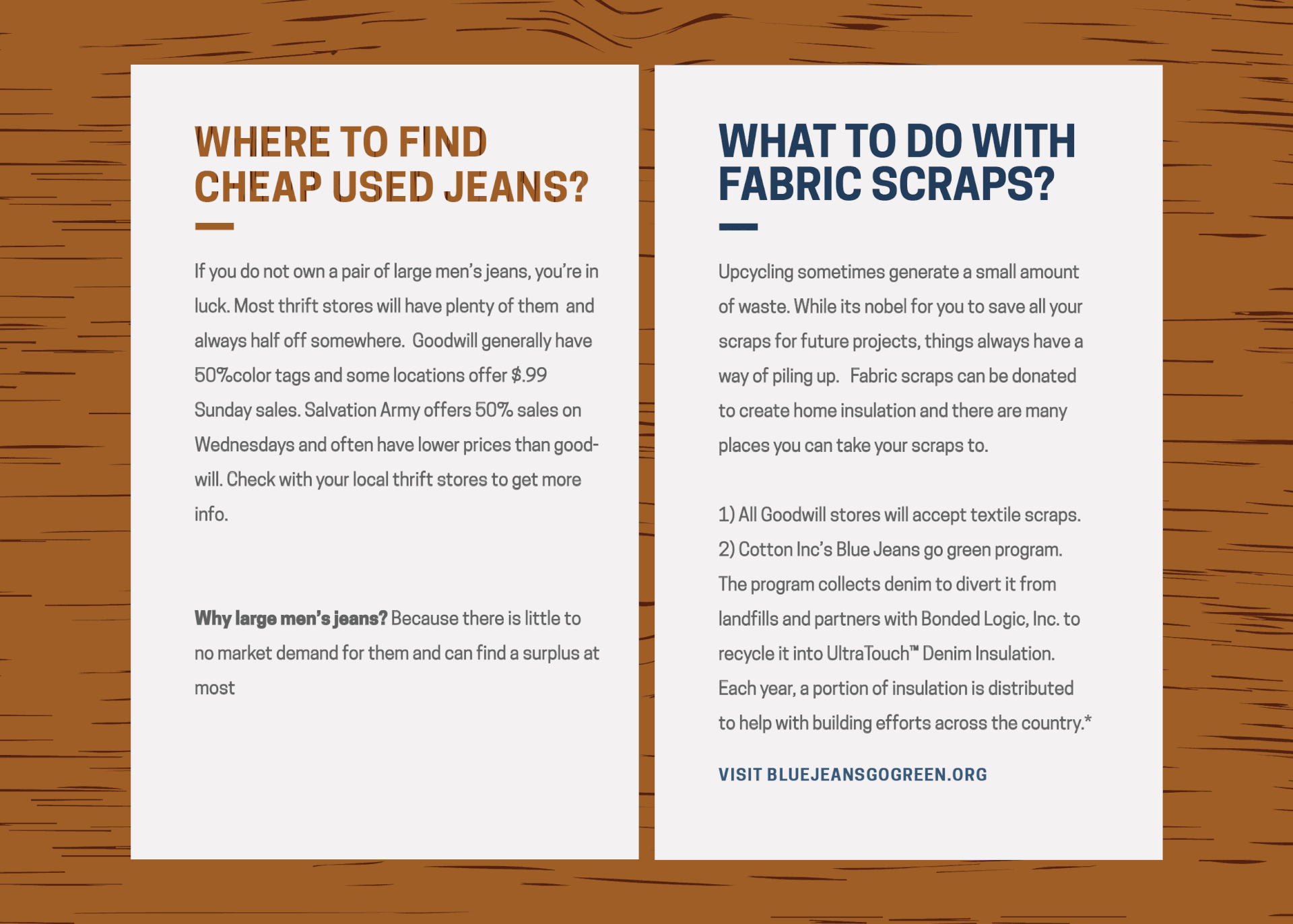 The goal was to provide cutting directions with simple steps accompanied by diagrams without the use of patterns. Sewing should be fun and simple for all sewing levels.