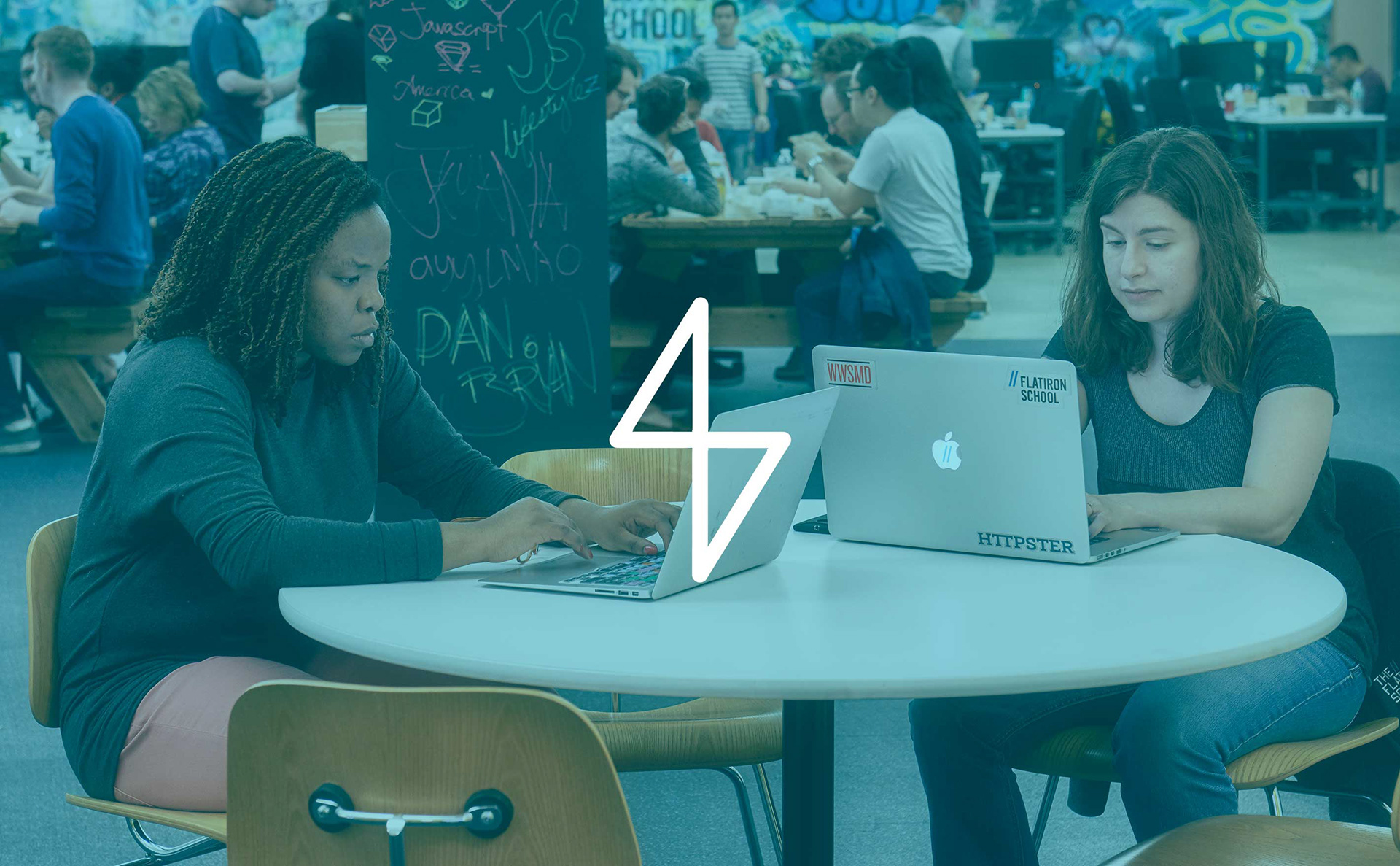 Lead product designer working closely with an internal dev and external front end team, managing all visual designs and user experience. Provided extensive UX/UI for product onboarding, curriculum framework, interaction, chat, search, social graphs, and virtual study groups. Applied an iterative design approach over 2.5 years with an ongoing student-teacher feedback loop to help define and improve product features.
Learn.co: Lessons and chat
Learn allows self-directed students to consume lessons, work on labs, and seek assistance from other learners using the "Ask Questions" feature, eventually evolving to live chat in the second iteration. Minimum UI provides fewer distractions, and a set of guiding lights help students move successfully through the curriculum. A third iteration of the chat includes group chats, DM, and study groups for a full collaborative learning experience.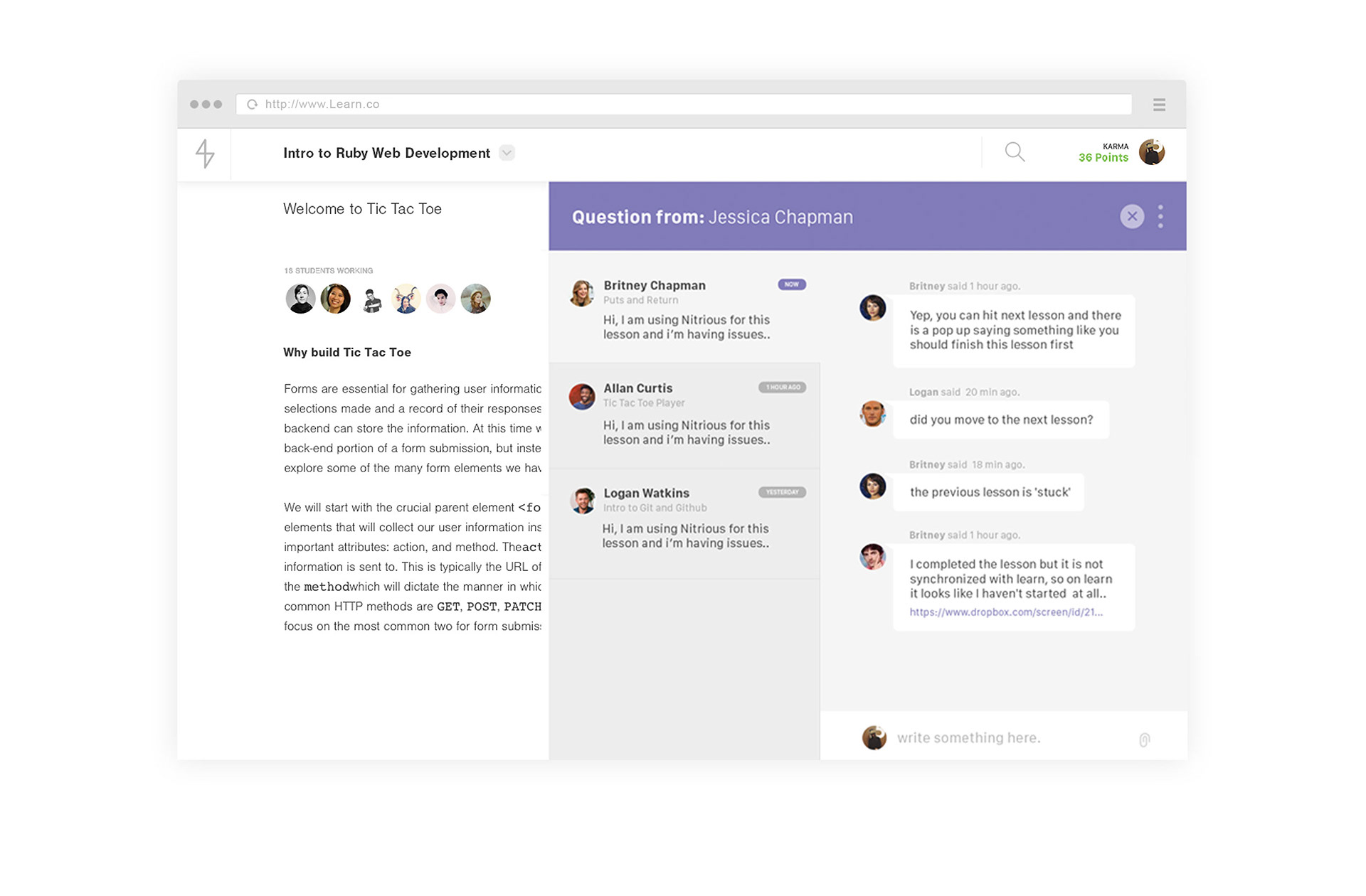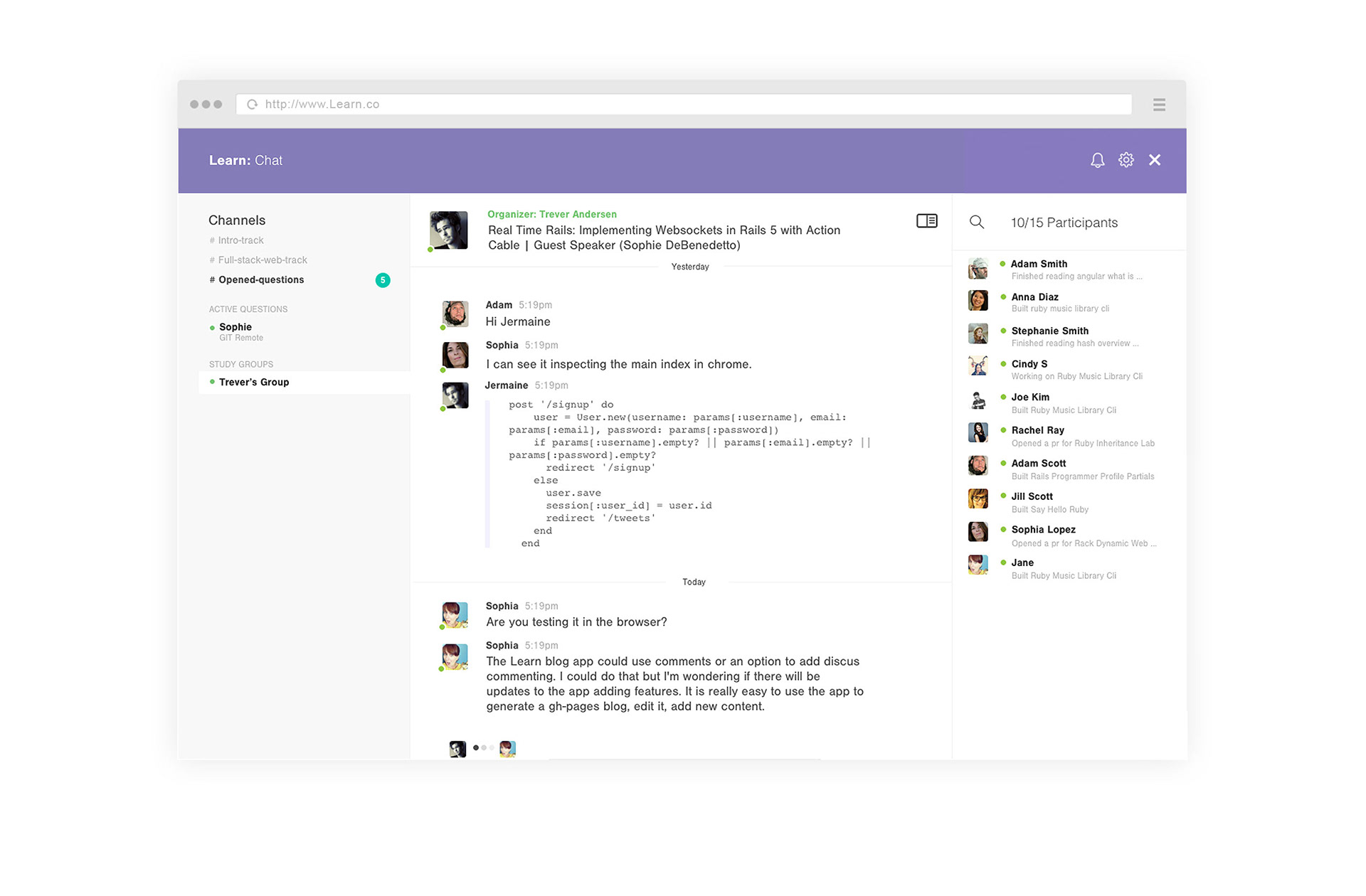 The Study group feature added another layer to validate the social learning hypothesis on the Learn platform. Students assigned group projects, encouraged to create/join study groups, and communicate within the app.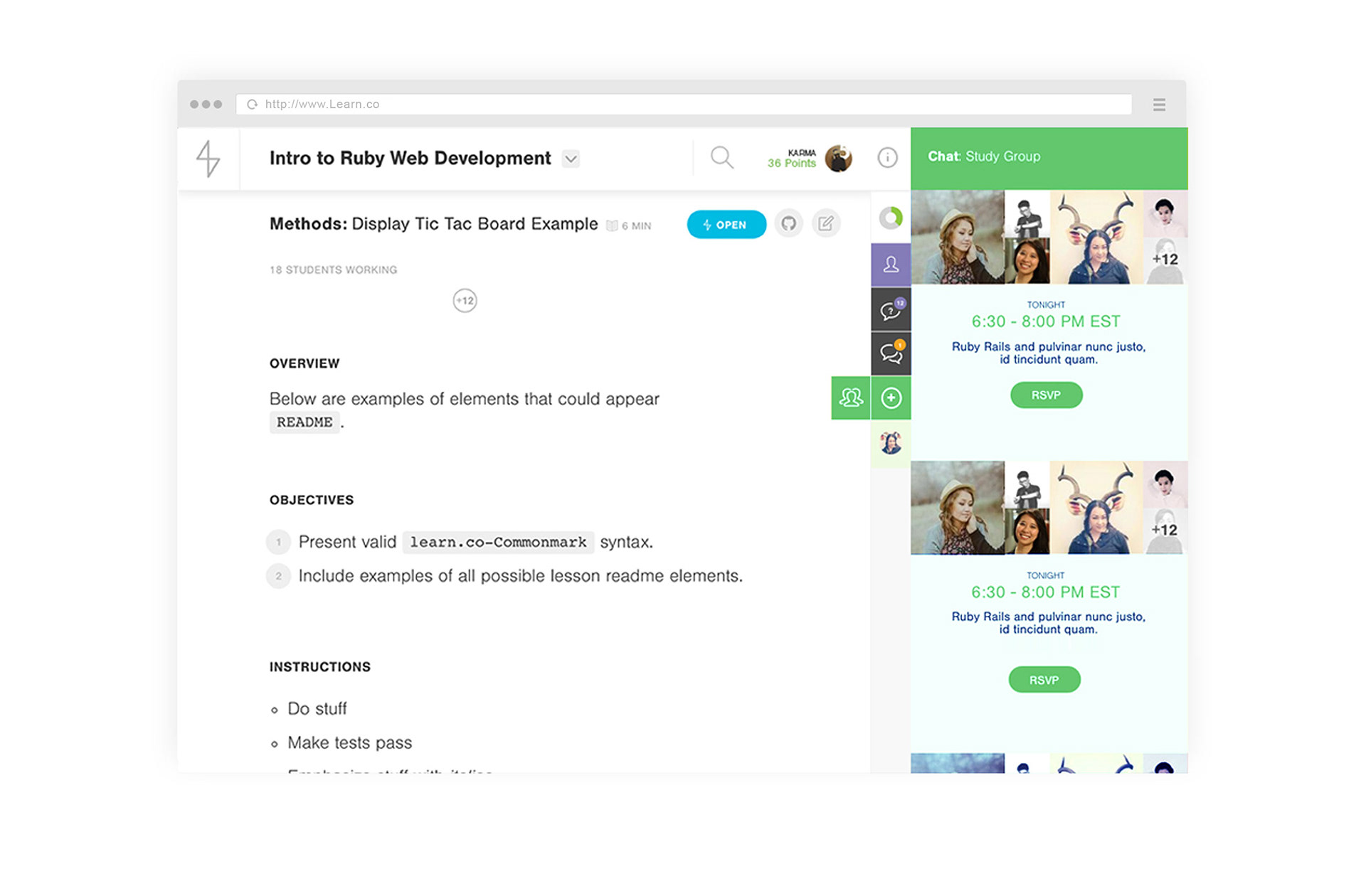 Study Groups Full Desktop Chat
The desktop chat provides a fully collaborative environment, allowing students to bond through social channel, work together using the study group feature, and seek help from other learners in the question channel.
Mobile chat lets students learn without disruptions while allowing seamless communication with other learners.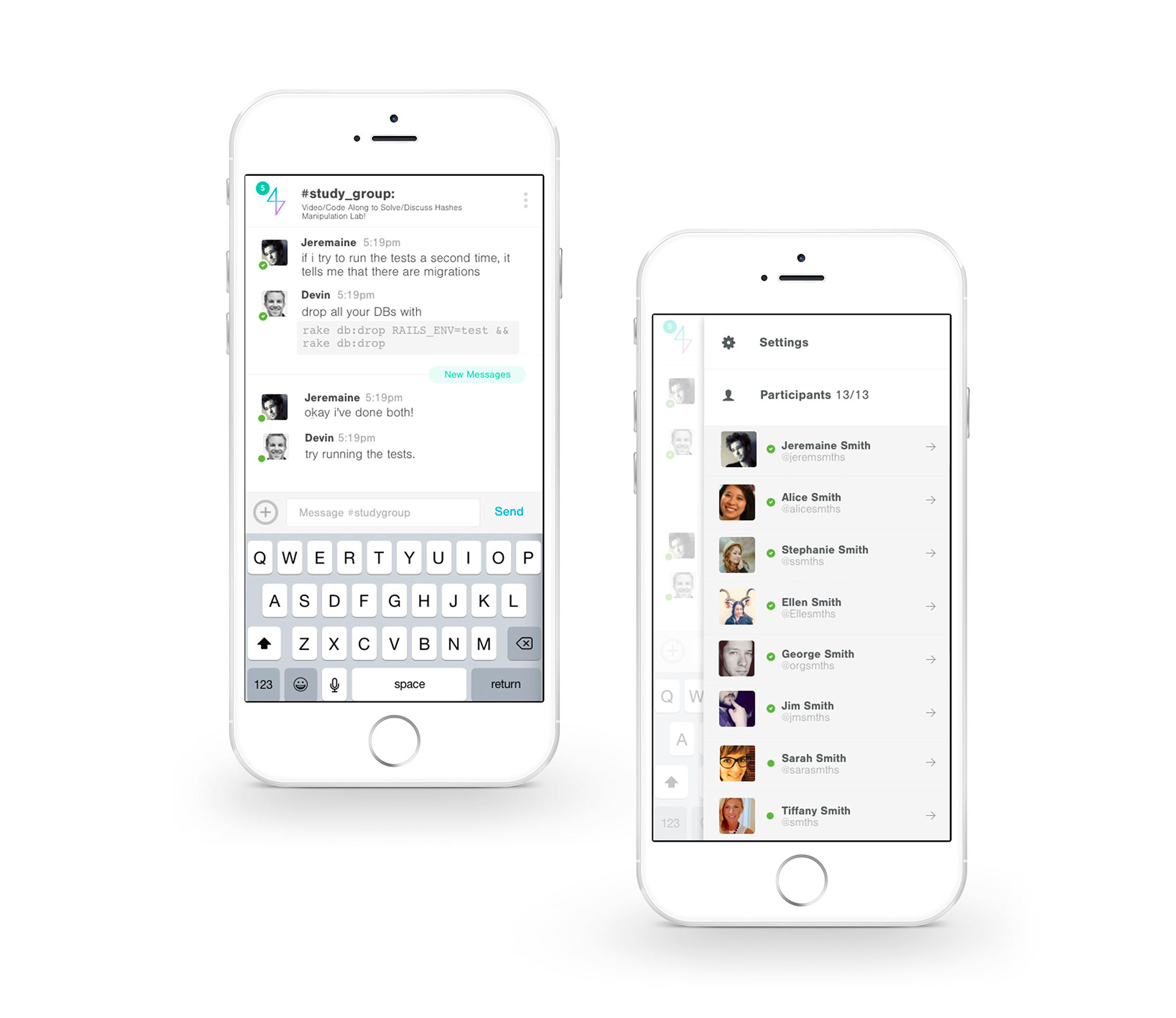 This tool helps teachers organize and manage their cohorts, utilizing rich data to track students' status and performance. Additionally, providing a student facing profile page to make self-paced learning more effective.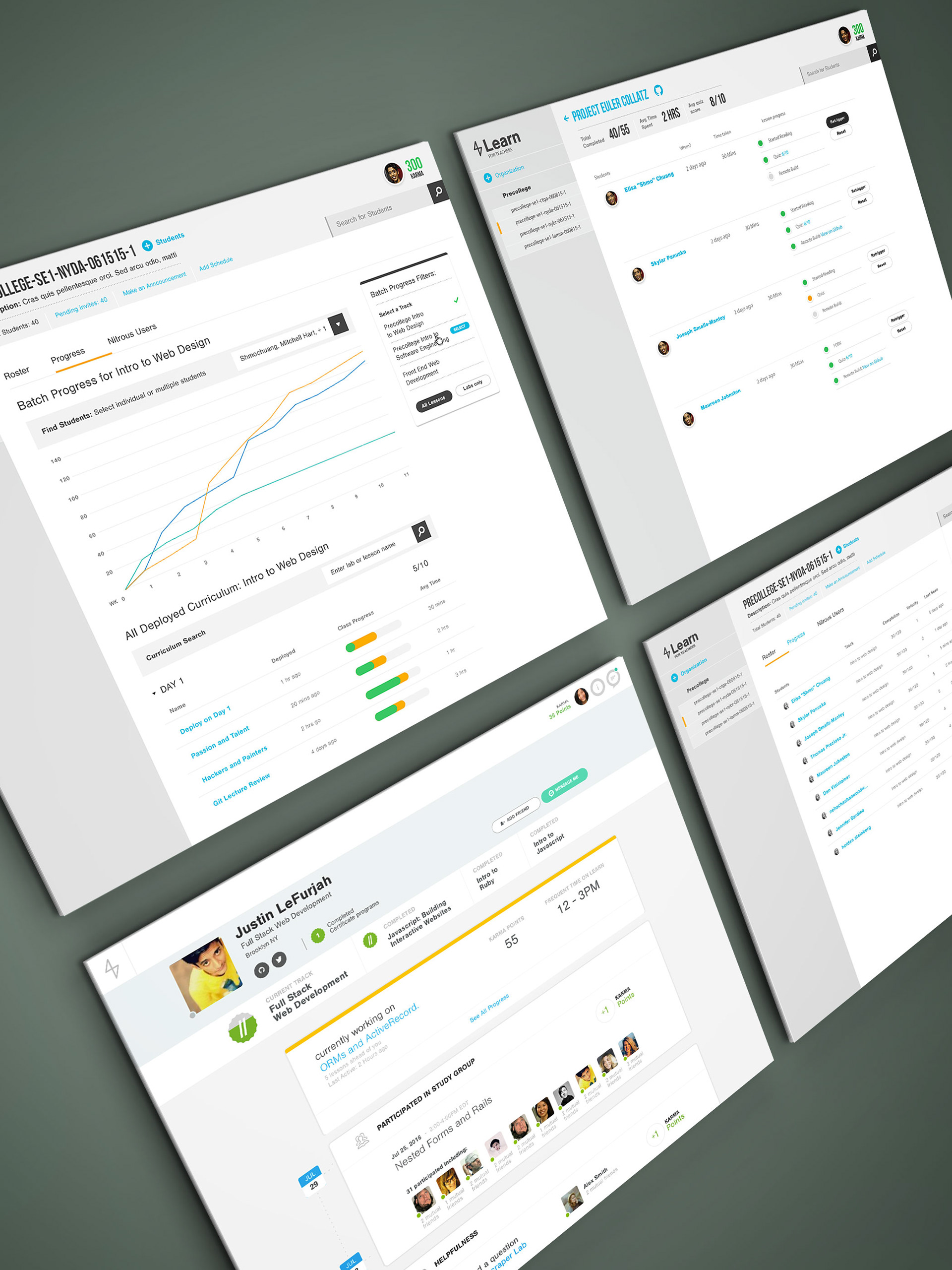 A centralized curriculum builder allowing teachers to manage, organize and create curriculum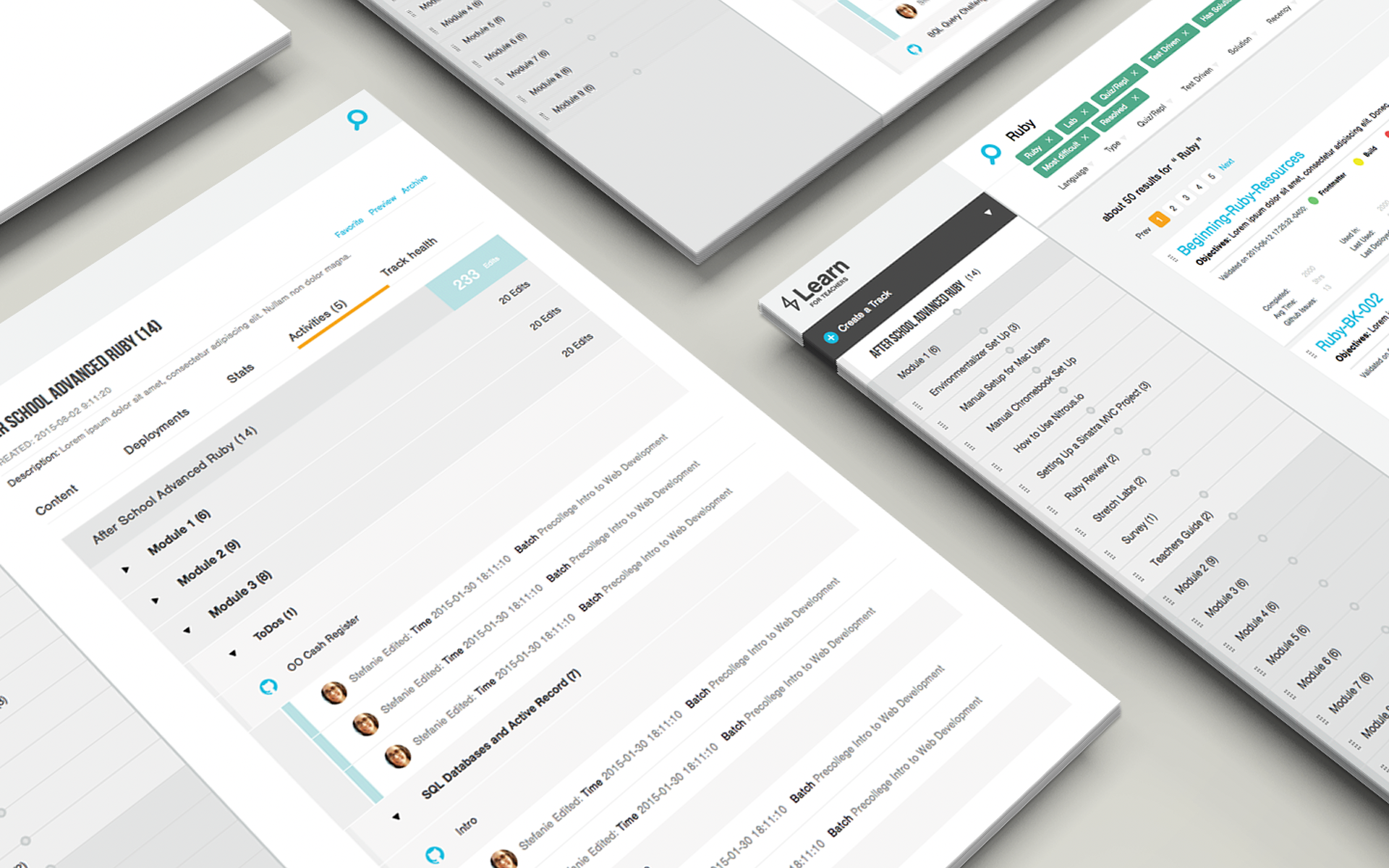 Teachers can clone, edit, or create lessons within the management tool using inline editing and search functionality. The drag/drop and custom tagging features simplify the creation process making it easier to organize and find content.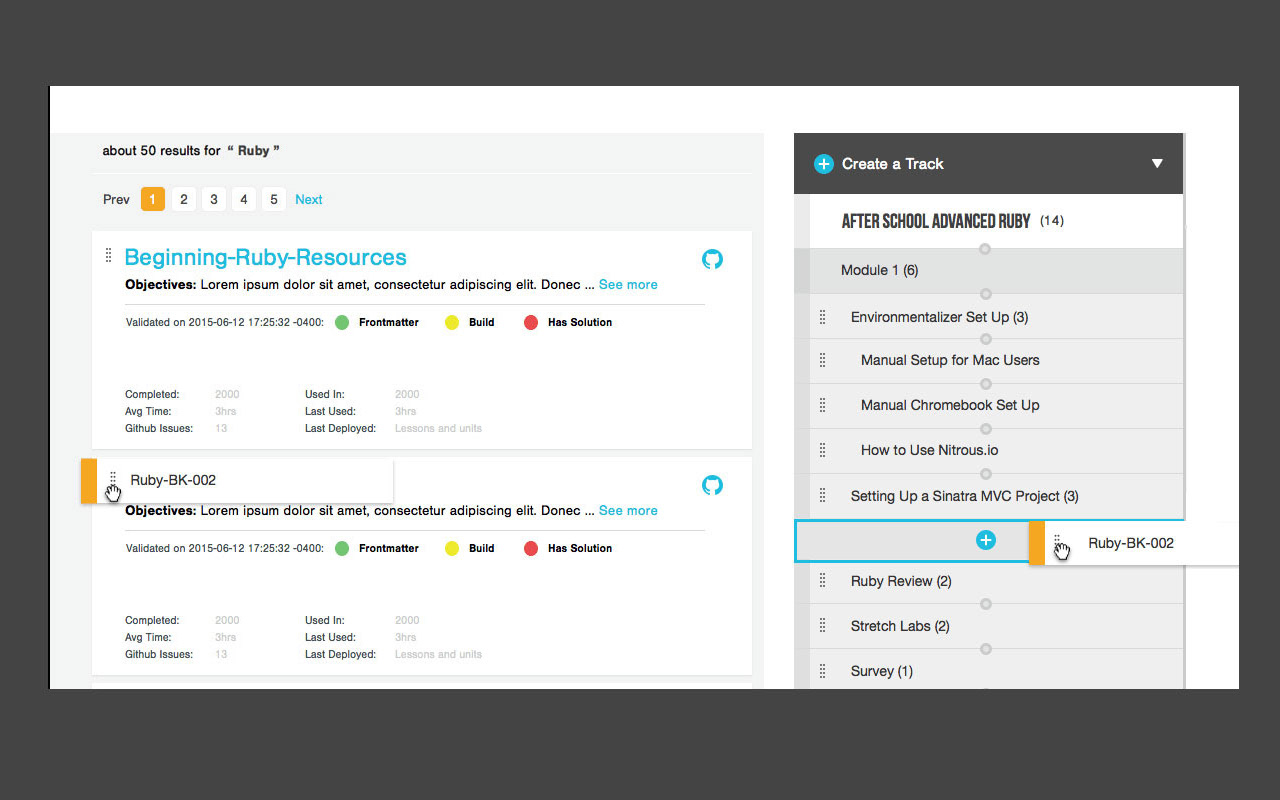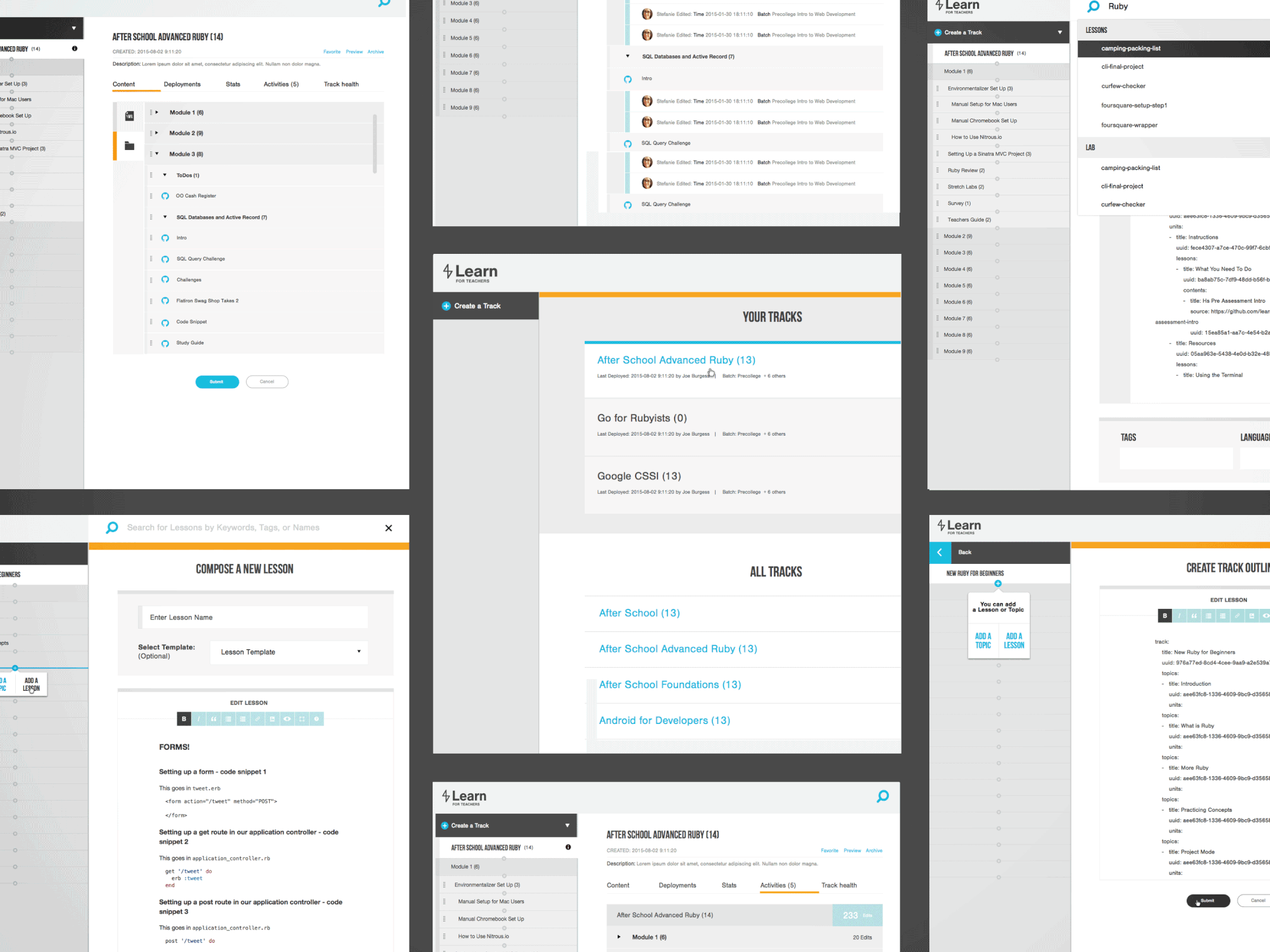 Create / Edit / Clone Lessons  
Teachers have multiple options to create lessons, the search feature enables them to seek similar lessons for customization. An outline editing tool helps teacher formulate new lesson structure.