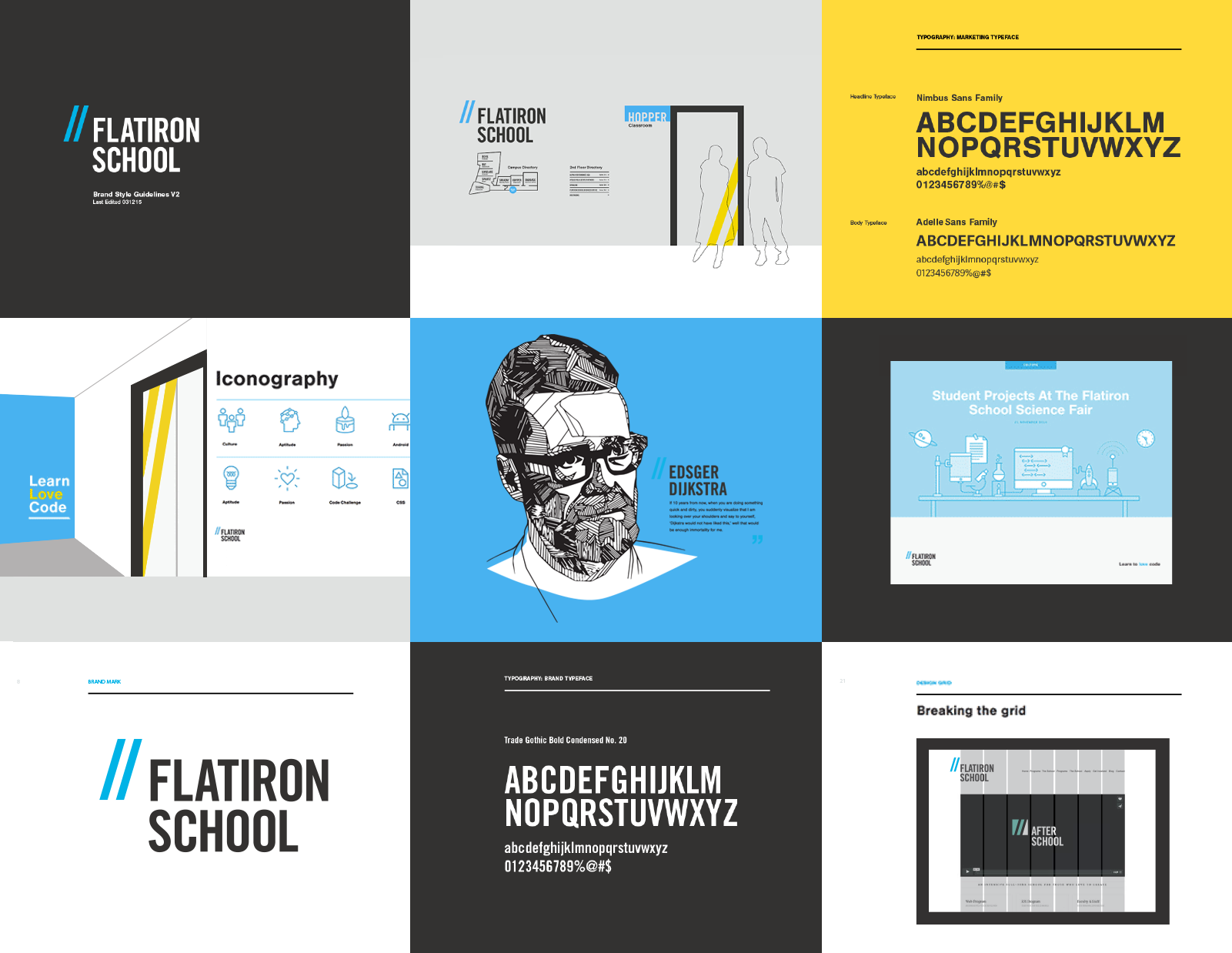 The brand design needed to reflect Flatiron's range of values; diversity, rigor, and inspiring creativity are just a few. The team had a limited time to complete the re-launch, and the conflicting values made it difficult to communicate effectively within a single logo mark. A plan was created to align the essential values of 'rigor and hard work' within the brand mark while using the brand design language to inspire creativity.

Prominence was given to the "double slash" icon as its placement leads into the wordmark, extending beyond the word Flatiron. Visually breaking the design grid and emphasizing the rule breaker metaphor in the brand's values. The slashes create a visual upward motion leaning on the wordmark that suggests 'Flatiron School will elevate you higher.' The team decided to simplify the brand by removing 'The' in the final lockup.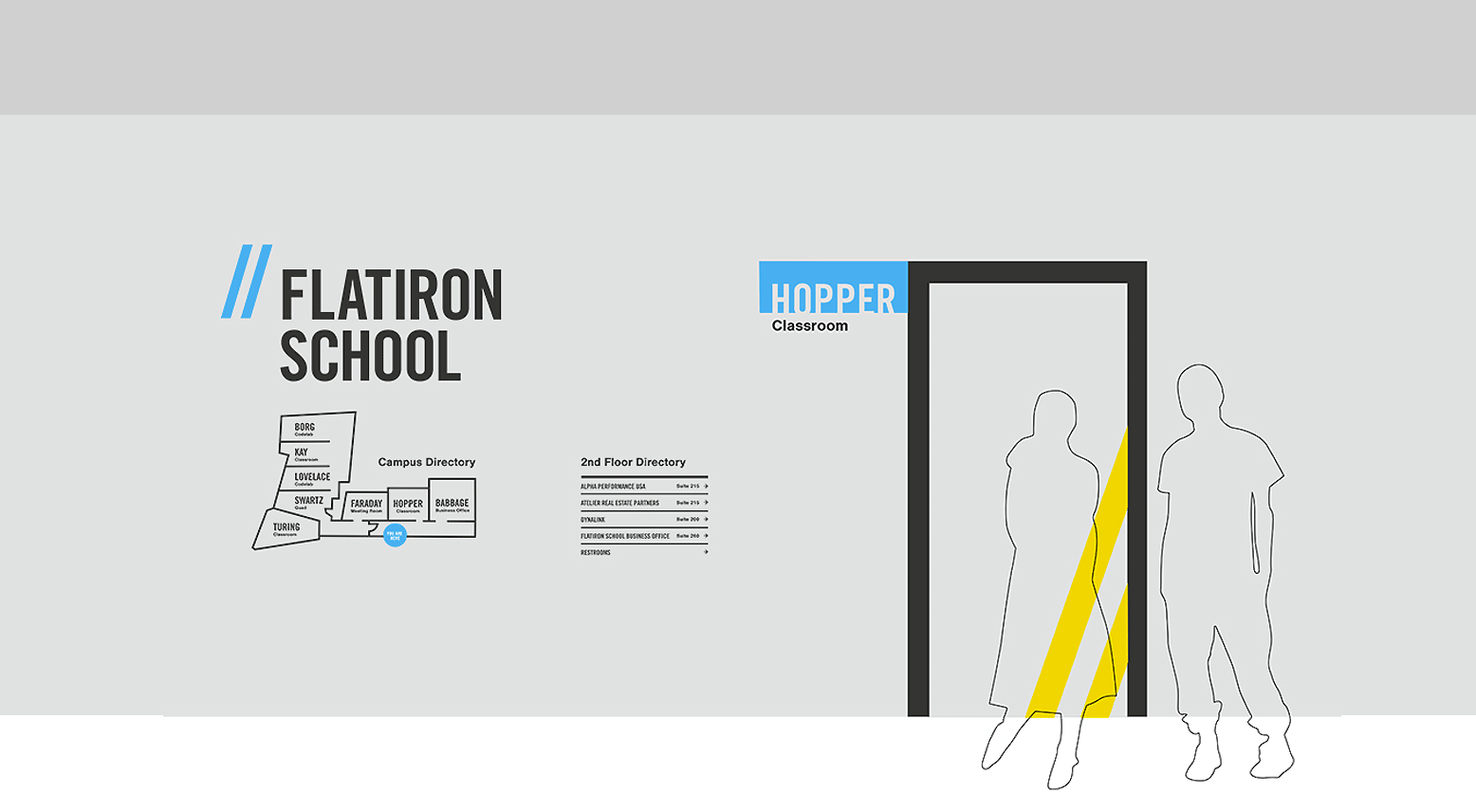 My role as Creative Director / Lead designer as I collaborated with Flatiron's Leadership team, external branding agencies on brand design direction, marketing design, and Interior design architect firm MCDC. 

The original campus was a large beige canvas with minimal furnishing and poorly utilized space. The challenge here was to create permanent classrooms for Web Dev, iOS Dev students with flexible meeting and common areas. The school host different events meetups, student presentations, science fairs, and industry mixers; they needed room to accommodate large groups. Standard setup time required a lot of manual work.
After speaking with staff and students, we identify the priorities in creating a fully utilized space.
1. Reduced preparation and clean up time. 
2. Flexible space and arrangement for socializing and collaborating.
3. Increase classroom, meeting rooms, private phone booths. 
4. It needed to be more fun and inspiring.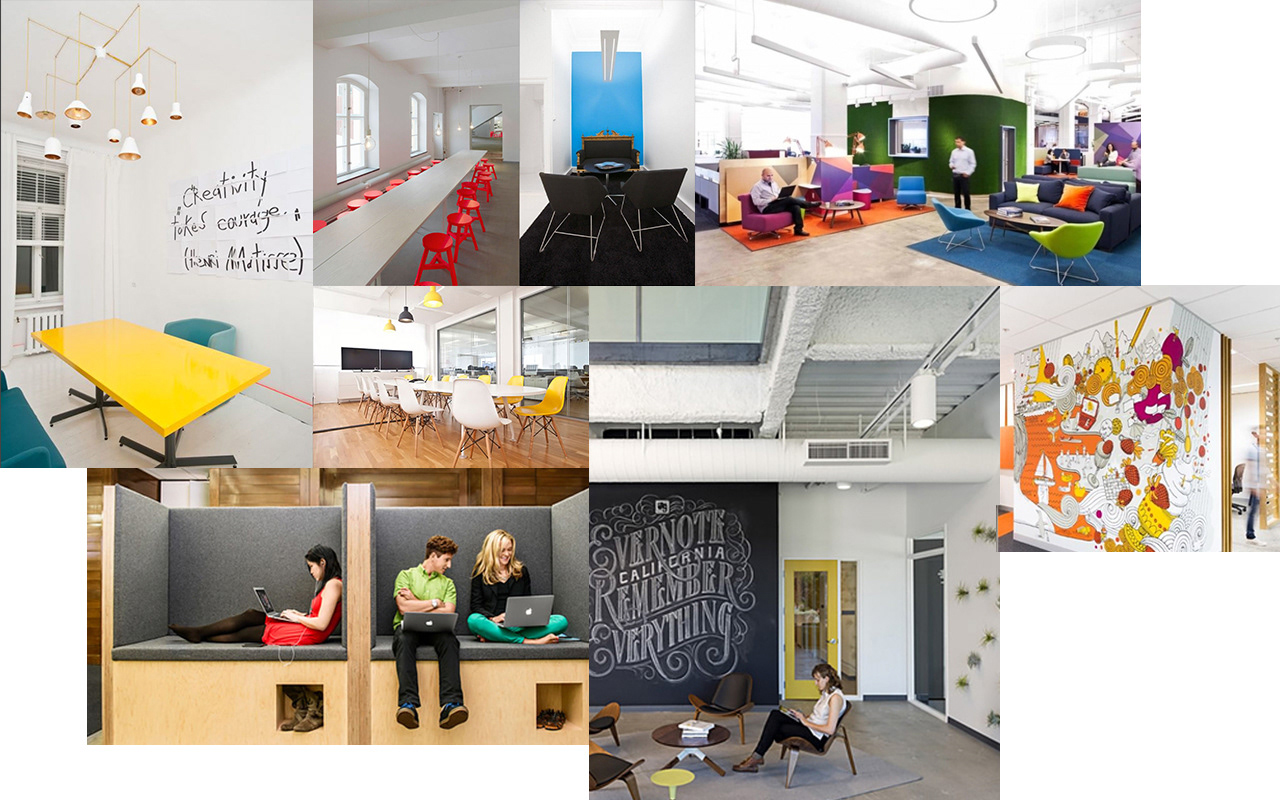 Interior Design Direction 
The design direction for space focused on a friendly yet modern designed environment, where collaboration can happen anywhere. Splashes of brand colors add vibrancy to the crisp design with graphic decals highlighting critical figures in computer science history introducing the notion of the 'past, present, and future.'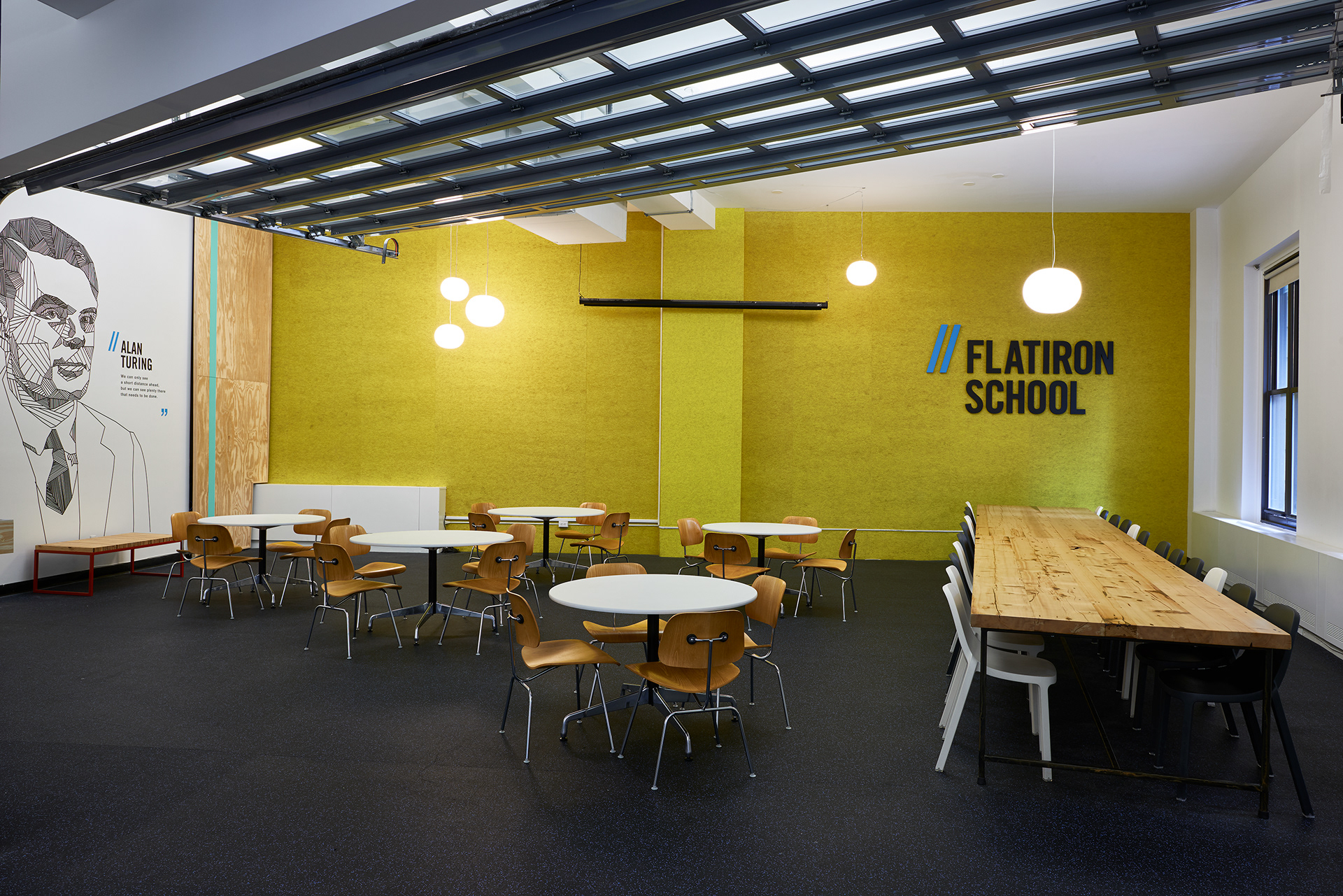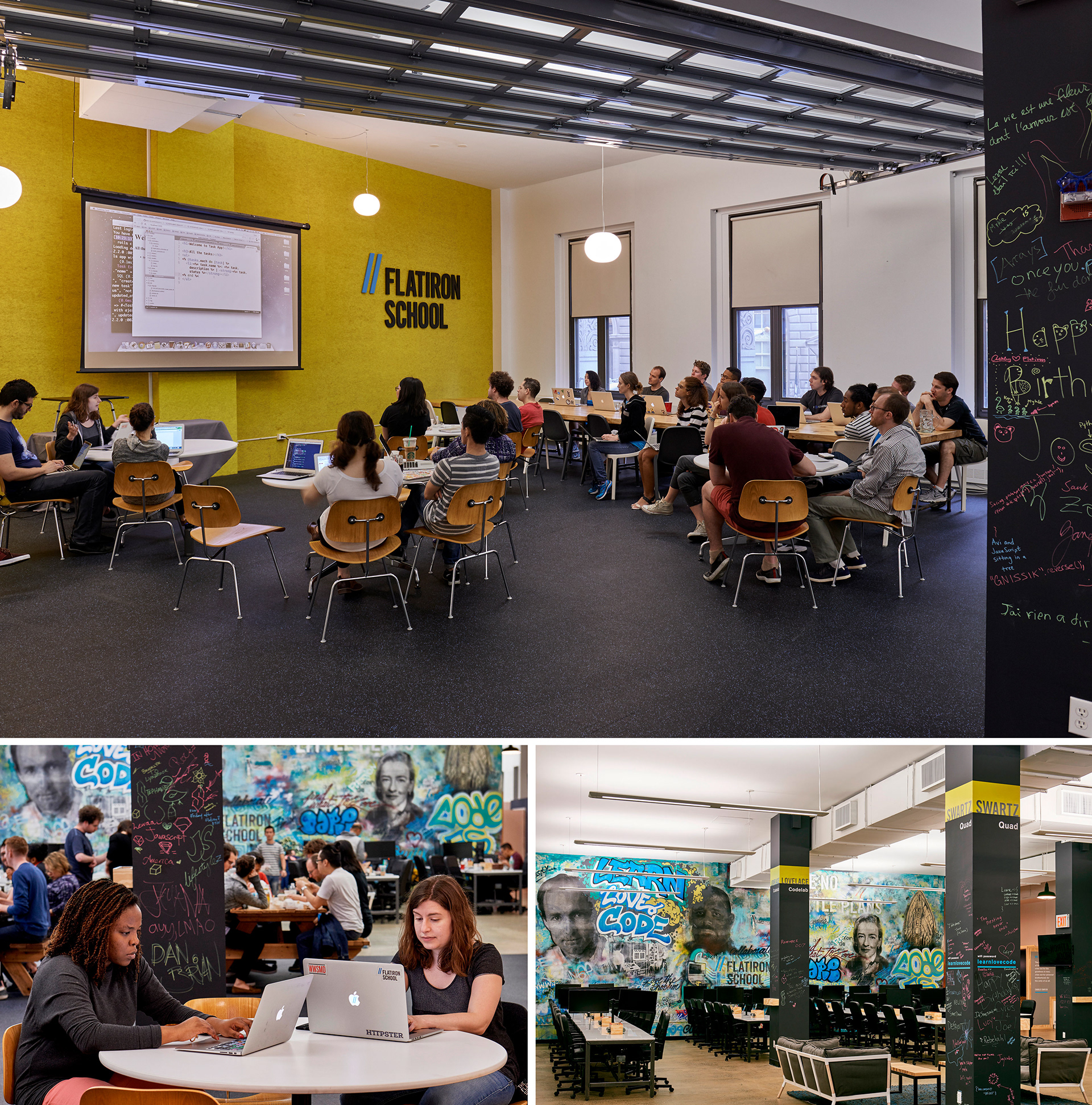 The Solution
Before the redesign, the campus space was not fully utilized and required hours of manual labor to get ready for any event. With this in mind, the Flatiron team worked with the architects to solve this problem. Mixing different size and shape tables that can be configured multiple ways without looking messy. The newly defined campus layout offered multiple areas for creating flexible, collaborative workspaces for staff and students.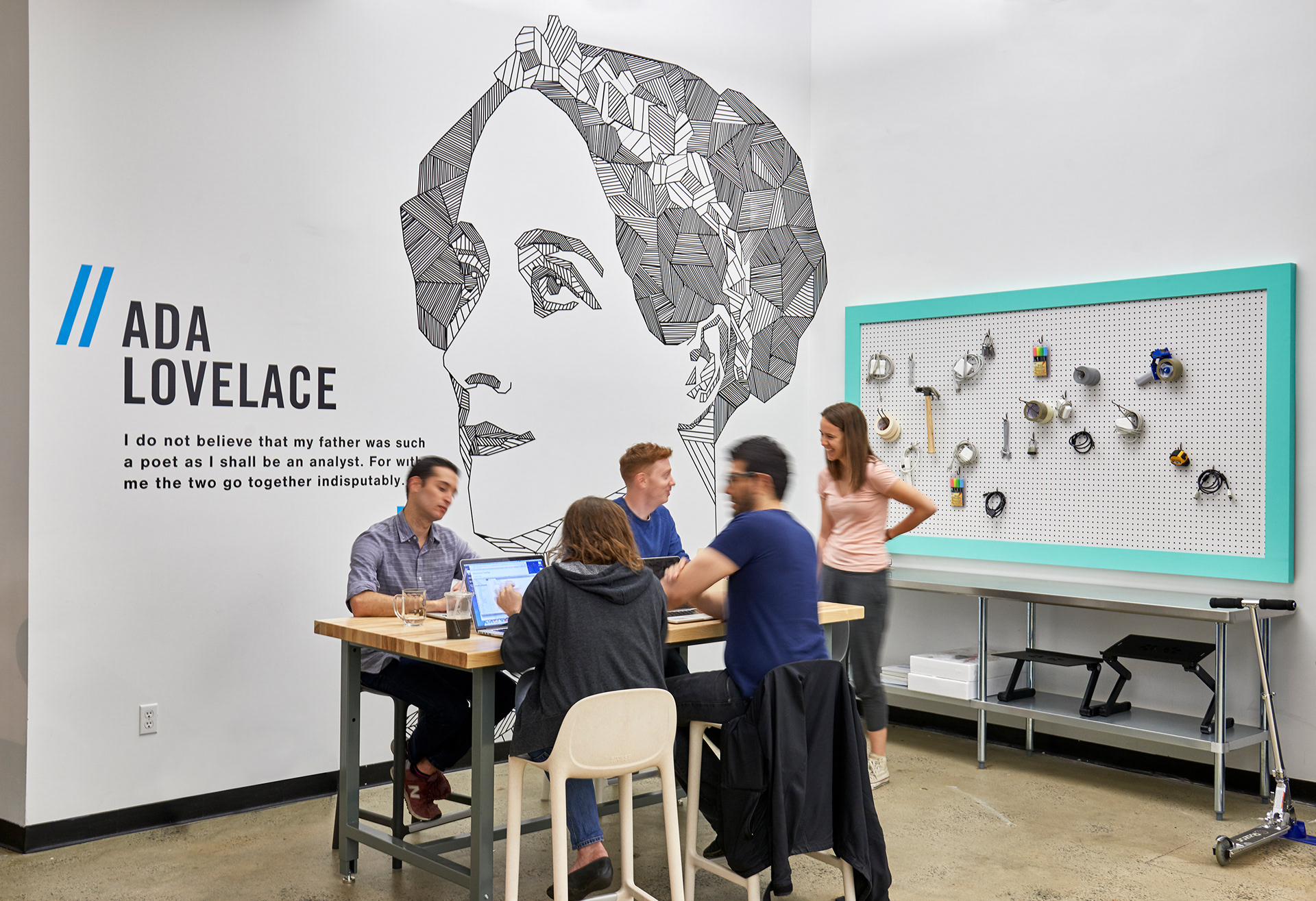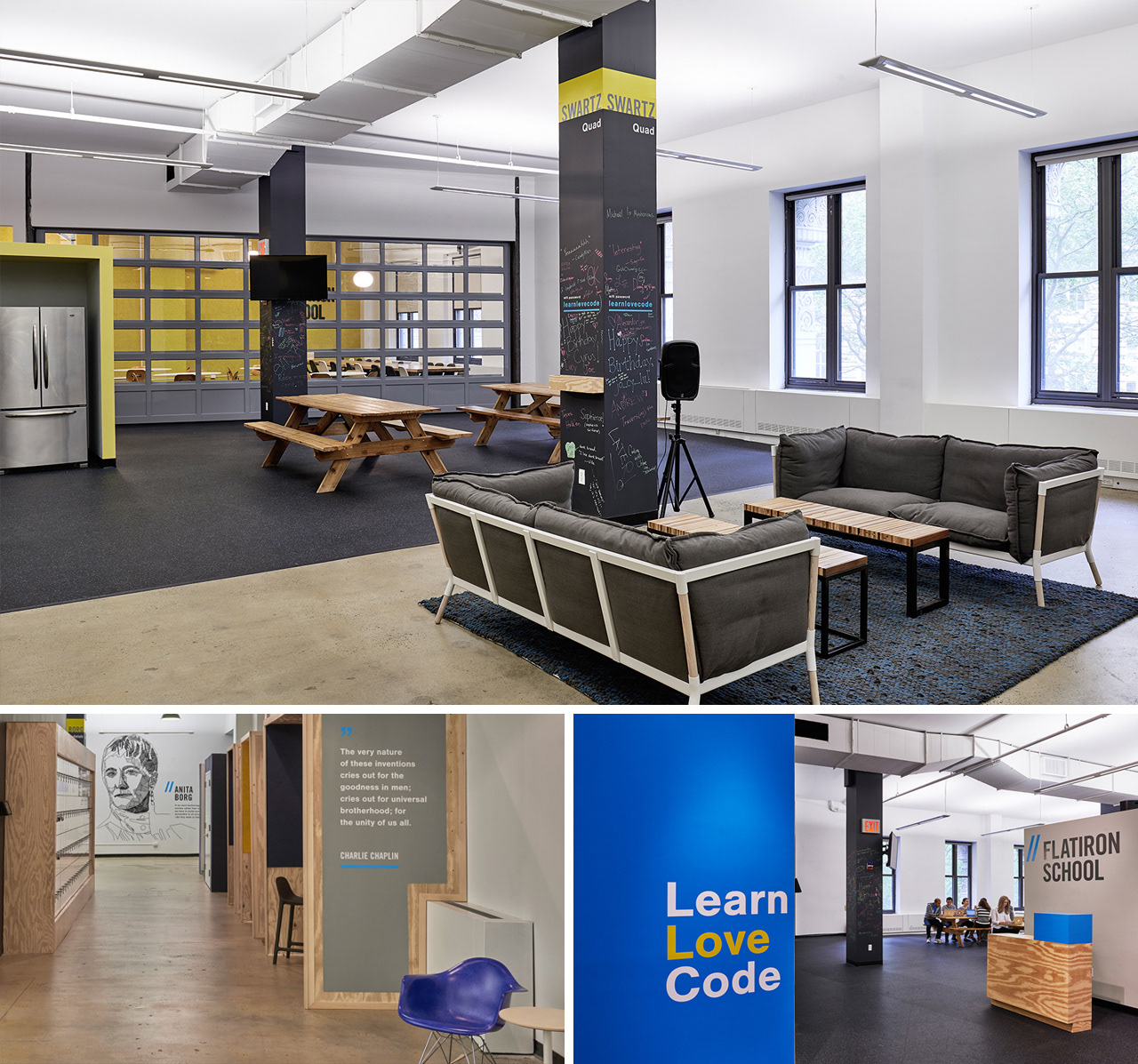 The past, present and future​​​​​​​
The finished design has a contemporary feel and friendly ambiance delivered through simple materials with striking graphics installations. At the centerpiece of the revamped campus is a collaborative graffiti wall created by students, staff, and NYC street artists. The mural reflects the ethos and ideals of the brand and serves to inspire past, present, and future students of the power of coding. The outcome represented diversity and collaboration.